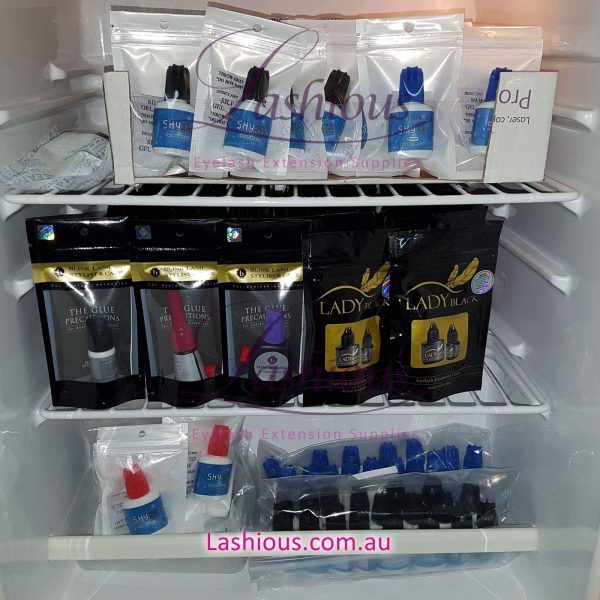 This is how we look after your adhesives – in an ultra low humidity fridge. Combined with the freshness of regular small batch orders direct from the manufacturer, our adhesives have a shelf life of *10-12 months from purchase (not from the date of manufacture)!
Moreover, all of our genuine and fresh adhesives now ship in a re-sealable ziploc pack with a packet of silica gel (to absorb moisture and improve storage – you no longer have to keep your adhesives in a container of rice).
And the best part is – there's no extra cost to you 🙂
Buy with confident from the supplier you can trust.
NEWSFLASH: All glues now come with free shipping! (Coupon: LashiousRocks)
BUYER BEWARE: Daejin (maker of Sky/Lady Black) do not sell their products direct to the public. Beware of any websites that use the Sky Glue logo or domain name as if it is the official site – they are NOT affiliated with nor are owned by Daejin/Sky!
Secured online shopping. Express Post within Australia. International flat rate shipping available.
(Prices are in AUD)
* when stored unopened bottle(s) in the fridge in its original packaging.