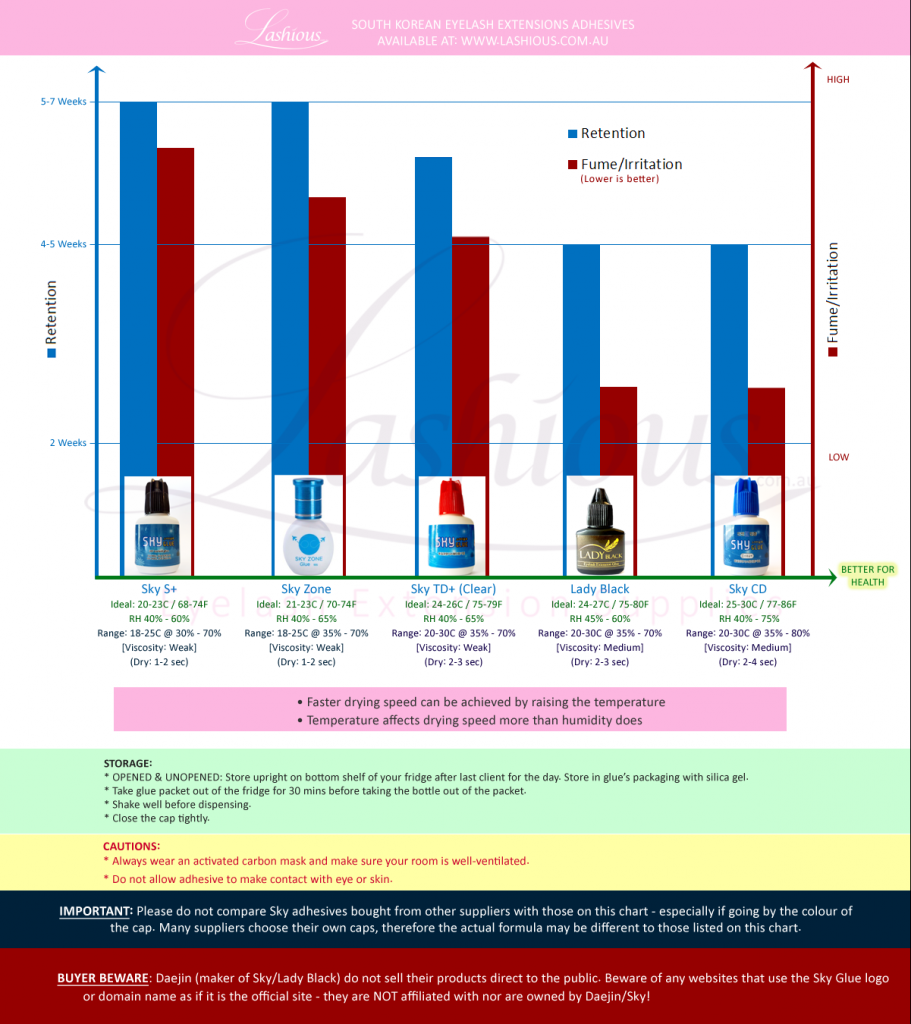 Glue speed (in order of lowest to highest fume):
Sky CD 2-4 sec (ideal temp 25-30C / 77-86F)
Lady Black 1-3 sec (ideal temp 24-27C / 75-80F)
Sky TD+ 2-3 sec (ideal 24-26C / 75-79F)
Sky Zone 1-2 sec (ideal 21-23C / 70-74F)
Sky S+ 1-2 sec (ideal 20-23C / 68-74F)
Don't worry about humidity unless it under 30% or above 65% (80% for Sky CD).
Warmer temperature = faster drying speed.
Lashious Free Glue Shipping Coupon: LashiousRocks
BUYER BEWARE: Daejin (maker of Sky/Lady Black) do not sell their products direct to the public. Beware of any websites that use the Sky Glue logo or domain name as if it is the official site – they are NOT affiliated with nor are owned by Daejin/Sky!