Hive Beauty Lounge, Lash and Brow Specialists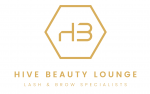 Description:
Sydney CBD Lash and Brow Specialists
Hive Beauty Lounge: leading specialists who transform lives by boosting confidence!
We offer services and trainings including Brow sculpt & tint, Brow featuring, Eyelash Extensions and other Semi-permanent cosmetic treatments including lips & eyeliner.
Eyelash Extensions:
Exotic new treatments that transforms faces and lives. Gives you an instant beauty boost minimises the need for any other make up applications. our lashes are hand made, customisable, light weight, comfortable on the eyes and long lasting. Wake up, feel ready and confident to be out of the door in seconds.
Brow Feathering:
Dreaming of on fleek, Water proof, smudge proof brows? wake up everyday knowing your brows are perfect leaving you ready, to be out the door in seconds.
Please book a free consultation session if you have any questions with our highly professional medically trained and internationally recognised brow specialists.
wow yourself and improve your lifestyle by saving 5-20 minutes of your precious time everyday on your brows. They will look so natural making everyone think you were born with them!