LQ Beauty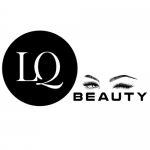 Description:
LQ Beauty has your Lash and Brow needs covered!
Conveniently located within Merrindale Shopping Village in Croydon South (a few shops down from Hahndorfs Fine Chocolates, honestly what could be better than lashes, coffee and chocolate!?), you are able to choose from a range of services to achieve your desired look; whether it's for everyday glam or to impress at a special occasion. Pamper yourself!
Eyelash Extensions and Brows are our specialties, however here at LQ Beauty we also cover an array of other exciting services including Lash Lifts, OrganicSpa Facials, IPL Hair Removal Services, Body and Facial Waxing. Soon to introduce Brow Lamination and Henna Brows!!