Designer Lashes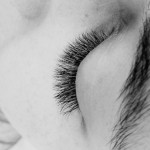 Description:
Eyelash Extensions – dedicated to enhancing your eyes, the Designer Lashes Studio is dedicated to luxury, relaxation, and world class eyelash extensions.
If you wish to have the ultimate in eyelash extensions applied by a professional, dedicated to perfection and endorsed with excellence by the most experienced lash technician in the country, look no further.
Specializing in Russian Volume, your lashes are enhanced by applying multiple ultra fine lashes, picked up simultaneously and assembled to create fans. These fans are then attached to the base of each natural lash with minimal adhesive to ensure the bond is strong, without weighing down your natural lash.
Isolation of each natural lash is paramount during this procedure to ensure that your natural lashes can grow out uninhibited.